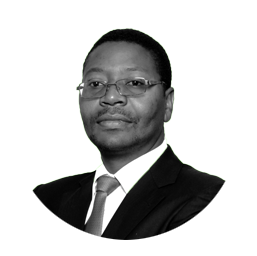 Managing partner
Zimbabwe
Experience
Reggie Francis Saruchera is the founder and Managing Partner for Grant Thornton in Zimbabwe. Reggie has a broad range of commercial and industrial experience spanning over 20 years.
After qualifying as a Chartered Accountant, he thereafter spent 10 years in commerce and industry, rising through the ranks in a number of organizations to reach the position of Finance Director. Thereafter, he left to set up Grant Thornton Zimbabwe (formerly Camelsa Chartered Accountants Zimbabwe) in 1996.
Reggie is an experienced business turnaround specialist and practitioner focusing on the re-organization and reconstruction of medium-sized and large corporations. He is a renowned Judicial Manager, Curator, Fraud Examiner and Liquidator and has handled some of the most high profile assignments in Zimbabwe.
Expertise covers
Appointed Investigator in terms of the Prevention of Corruption Act ( Chapter 9:16) for various organisations.
Handled one of the biggest fraud case in the Financial Services Sector.
Investigations into foreign currency trading activities by banks
Investigations into the liquidity challenges facing the banking sector in January 2008
Assisted the Central Bank to re-align and restructure struggling financial institutions
Qualifications
Bachelor Accounting (University of Zimbabwe)
Chartered Accountant (Zimbabwe)
Certified Fraud Examiner
Estate Administrator